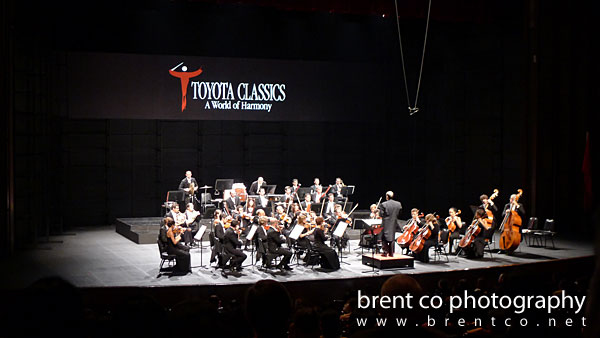 I had Google translate Orchestra Citta di Firenze and it came up as the City of Florence Orchestra. This was the orchestra playing in this year's Toyota Classics held at the Cultural Center of the Philippines. After hearing so much about this, I was fortunate to have experienced this year's charity classical music concert sponsored by Toyota.
I immediately called B to tell her I'm bringing her when I confirmed my attendance upon receiving the invitation. Never even thought of asking before I confirmed, because I remember her wanting to do this before she reaches 25.
Excited as we were that day, it wasn't such a rose garden as traffic was unbelievably horrific that day as it took us THREE HOURS to get there from her office in Mandaluyong. Good thing I thought of getting McDo Drive Thru on the way there. So picture this – we were are dressed up ready to attend a Classical Concert and chomping on Chicken Nuggets and Twister Fries in the car as we slowly crawled through traffic.
When we finally got to the CCP area after almost 3 hours, another problem came up – parking. Parking is a often a problem at CCP, last time we went to watch Cats, we were early and lucky to get parking right away. We then rushed to get in and had to wait for a few minutes outside the door as they just started the second set. We stopped feeling bad when two Japanese gentlemen shared that it took them 5 hours to get there from Nichols.
We then settled in our seats and slowly absorbed the culture and harmonious symphony performed by the Orchestra led by Conductor Lorenzo Castriota Skanderbeg with Tenor Leonardo Melani and Soprano Maria Rachelle Gerodias, who is actually a very talented world-renown Filipina singer. It was our first time to be in a live classical concert and the experience is truly amazing. The ensemble performed music by Verdi, Puccini and Rossini. We joined the crowd in giving the performance a standing ovation afterwards.
The Toyota Classics concerts have been staged since 1990 to promote harmonious exchange of culture and arts across the world with proceeds being donated to charity. This year is the 9th time the concert is staged in the country and this year's beneficiary is the Gawad Kalinga foundation. Cheers to Toyota Motor Philippines for staging the concert once again this year!