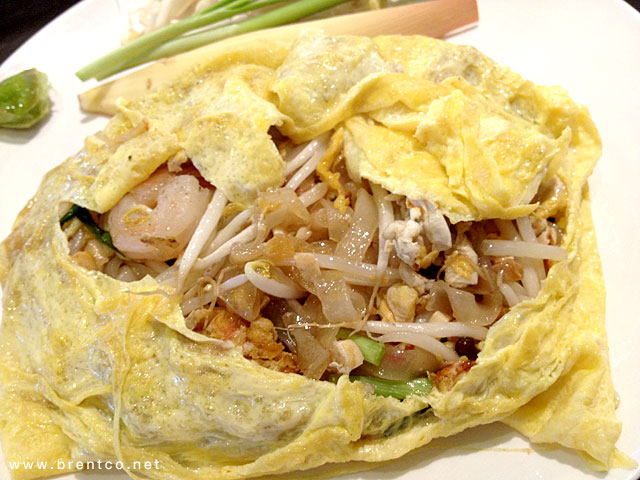 If you've eaten at a Thai restaurant or been to Thailand, I'm sure you're already familiar with Pad Thai. The popular fried noodle dish was actually listed as number 5 in the 'World's 50 most delicious foods' as voted by readers of CNN.com, but there are so many versions of it that normally you can call any version in Bangkok authentic. I have been visiting Bangkok since 2003 and it is only in this recent trip that I have discovered this version of Pad Thai so savory like none other.
This recent version I sampled at the Padthai Savouy stall at Food Republic in Central Plaza Rama IX can be considered as the very best plate of Pad Thai I have ever tasted. I actually went back twice because it was so good.
The signature 'Fresh Shrimp Pad Thai wrapped in Egg is a unique twist of the normal Pad Thai we're used to where the egg is shredded and topped on the fried noodles. Here, you start by unwrapping a flavorful mix of savory goodness that comes with every mouthful.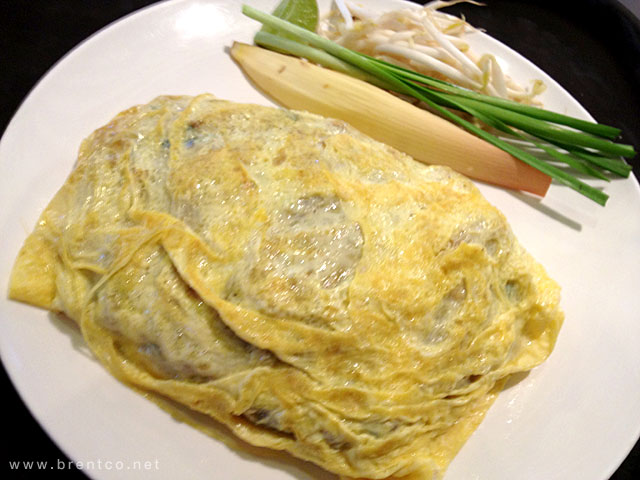 Padthai Savouy started a humble food stand in Lat Phrao 71 by Somsong Hopannichwat with 'Customer is our heart' as her motto. And I will very much make it a point to visit the original stall and hopefully get to have a photograph taken with the innovator of this awesome dish.
Did you know, that Pad Thai was originally Vietnamese in origin? Made from Banh Pho (Vietnamese rice noodles) and Chinese ingredients, it is called Pho Xao (stir fried Pho). It still uses the basic ingredients but was later reinvented by the Thais to adapt to the local taste and renamed Pad Thai to have a more local appeal.