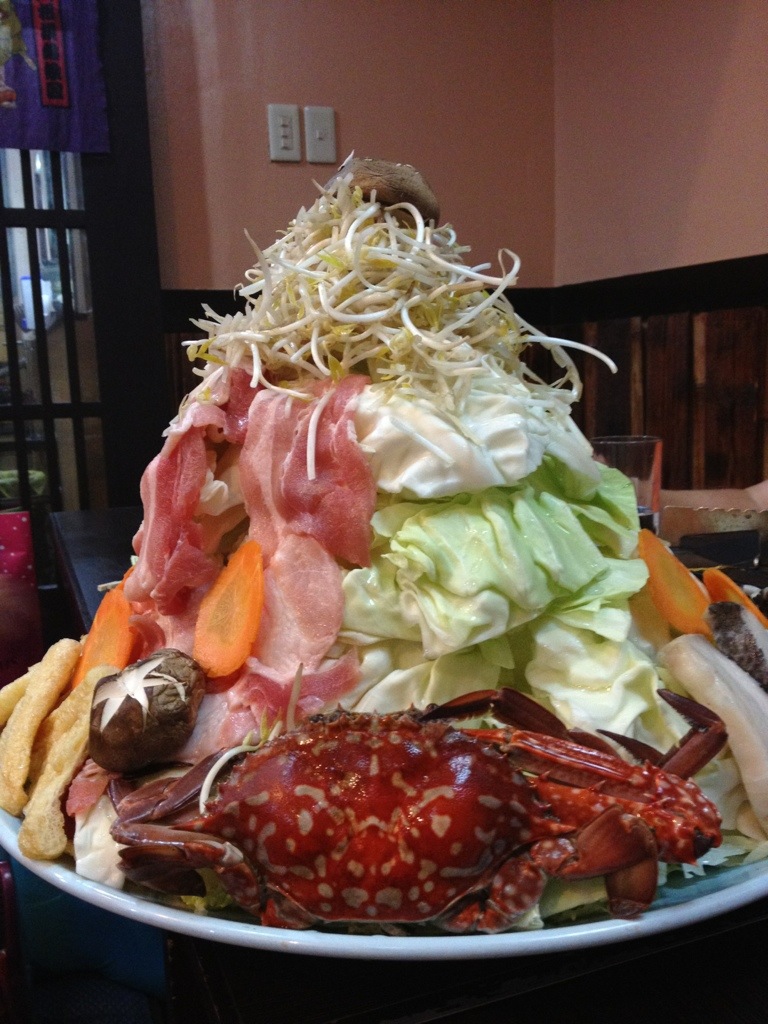 This towering plate of what vegetables, fish, crab, chicken, tofu, and mushrooms go into a pot of chicken broth that make up Chankonabe. Otherwise called a 'sumo wrestler's stew', Chankonabe is a healthy protein rich meal used for weight gain in large quantities.
A good place to go for Chankonabe in Manila is Sekitori which is part of the Little Tokyo complex in Pasong Tamo, Makati.
The flavorful stew can be eaten alone or with other side dishes like their massive grilled Tsukune (Japanese chicken balls) with teriyaki sauce. The simple mix of the ingredients is both refreshing and nutritious at the same time.
They have three options: a regular sized order for 2-3 persons and a large sized order for 4-6 persons. And a recently added half order for 1-2. But based on experience, the estimated serving size is a lot more than stated.