I was invited to fly to Kuala Lumpur few weeks ago to cover the Formula Drift Malaysia 2010 event for David Feliciano of the DMF Drift Team, the only Philippine contingent in the ASEAN series. It would be my second time attend a Formula Drift Asia event as well as visit Malaysia.
This time around, we went through a series of unique food trips thanks to our van driver Ravi and Mr. Larry Cheng of ARC Engineering, makers of the popular TONKKA performance products of Malaysia. Larry happens to be a good friend of David.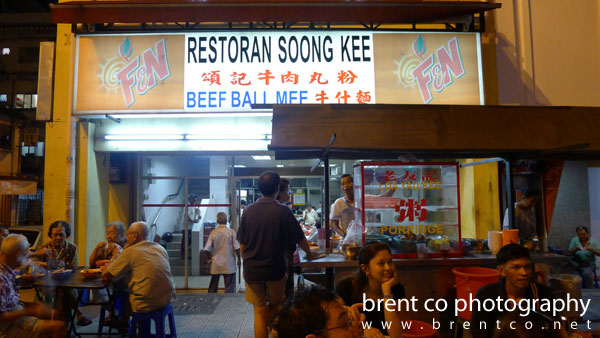 My first local meal would be Beef Ball Mee at Restoran Soong Kee, a more "conducive" recommendation by Ravi, as opposed to the last Beef Ball Mee I had in a ghetto place near the hawker area. Most of us each had a big bowl of what we though was beef noodle soup. Turns out, it was a big bowl of noodles with beef sauce and another smaller bowl of beef meat balls. We ended up really really full.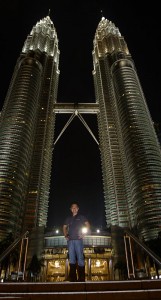 After our heavy meal, we stopped by the Petronas Twin Towers aka KLCC for some picture taking at night with the lit up towers in the background. It is one of the famous landmarks of Kuala Lumpur along with the Kuala Lumpur Tower. The KLCC is the tallest twin towers in the world and used to be the tallest building in the world from 1998 to 2004 until it was surpassed by the Taipei 101. The towers feature corporate offices of mainly Petronas which occupies tower one and other firms; it also has a high-end shopping center called the Suria KLCC; and the KLCC Park.
We then headed back to the Royal Chulan Hotel to freshen up and take a nightcap. But some of us who suddenly felt adventurous decided to venture out to the hawker district in the Bukit Bintang area to have some more local food. I decided to order myself Mee Goreng and a Fragrant Coconut to drink. The Mee Goreng was so-so, but I enjoyed the Fragrant Coconut a lot.
After our after midnight snack, we all decided to head back to the hotel for our nightcap and finally call it a day.