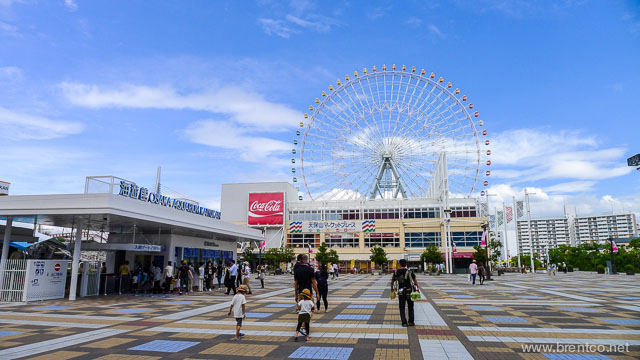 As a kid, I was always amazed and fascinated at aquariums. They give you a glimpse into what lies await in the deep blue ocean. One of the more unique aquariums I've gone to is the Osaka Aquarium Kaiyukan which houses different aquatic life and marine mammals while reside in the 'Ring of Fire' of the Pacific.
It is located at the Tempozan Harbor Village which also has several attractions like the Tempozan Ferris Wheel, Tempozan Bridge, Tempozan Market Place featuring souvenir shops and a themed food court which takes you back in time during the olden days, and Universal Studios Japan nearby.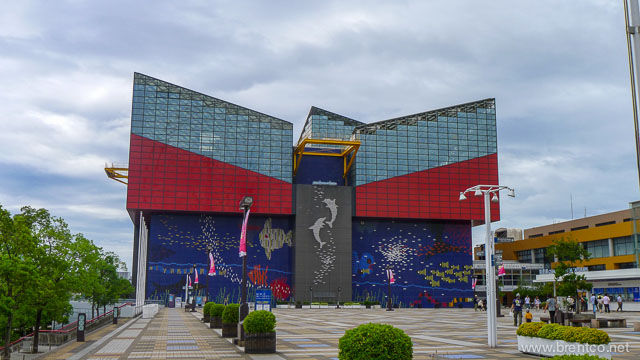 The facility was conceptualized and designed by Peter Chermayeff, whose other famous works include the National Aquarium of Baltimore, Aquarium of Genoa, Lisbon Oceanarium and the Alaska SeaLife Center.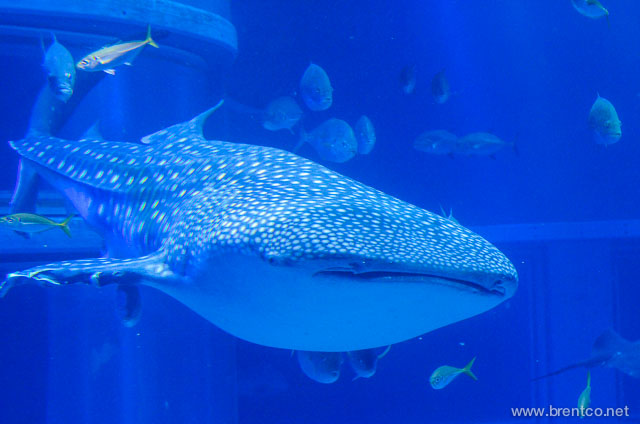 Famous attractions inside the aquarium include the whale shark, sea otters, king penguin, Pacific whitesided dolphin, harbor seal, and the California sea lion. It also houses different kinds of fish, sharks, jelly fish, Portuguese men o' war, and deep sea crustaceans.
It was truly an enjoyable and learning experience for me to see these marine species up close, makes you appreciate nature even more. While the animal hugging activists might disagree and maybe even protest, I think aquariums are a good way for us to see what nature offers us rather than just looking at photos. I personally think it is way better than us going underwater to 'swim' with them and invade their territory.
The current admission fee for the Kaiyukan is 2,300 yen for adults and 1,200 yen for children. Going to the aquarium is very convenient via subway, it took about 30 minutes (walking included) from my hotel in Nanba.