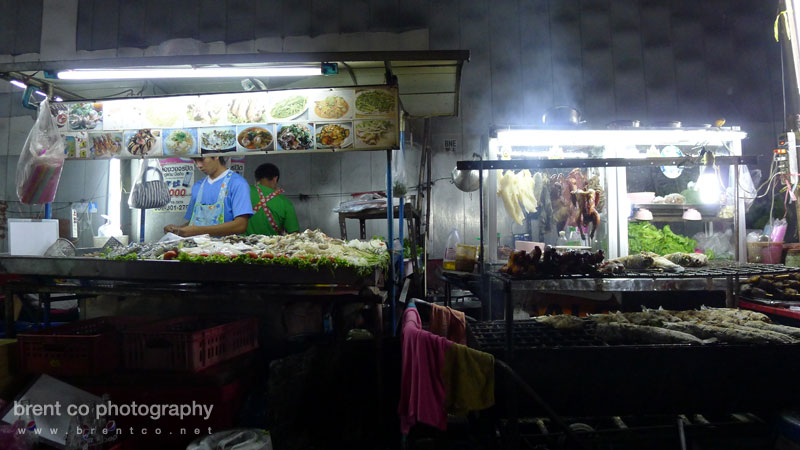 Funny that in all the years I've been going to Bangkok, I've never really tried real street food. Well I have tried the beef noodles from the stand across the hotel I used to stay on Sukhumvit Soi 20. So on this particular trip earlier this year, me and my wife decided to try one of those BBQ places on Ratchadamri Road just outside Central World.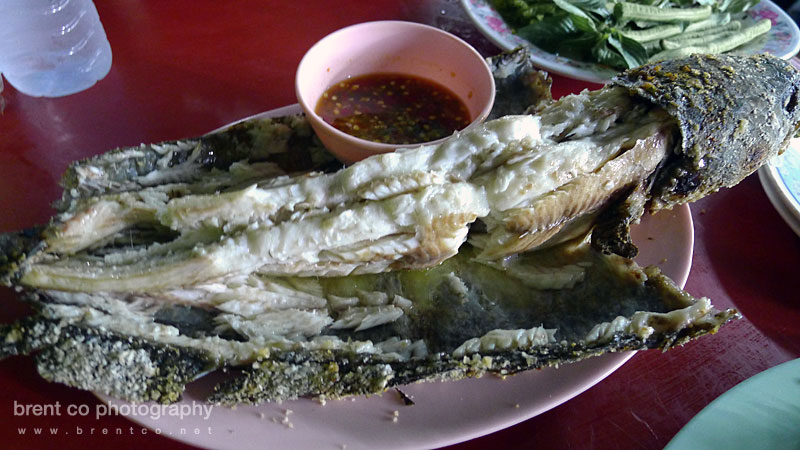 If see a weird stony looking thing on the grill, that's the salt-crusted grilled fish. It's actually quite good; it was fresh and juicy, and came with a sour spicy dipping sauce. We also ordered a plate of Som Tum (spicy papaya salad), but it was a tad too spicy for me so I decided to skip that.
On a more recent trip, I got to try out barbecued pork sausages and skewered pork with sweet sauce. These were on two separate stalls outside River City. River City was a rather very touristy boat dinner cruise station. The thing I hated the most was the girls who try to pin an orchid on you and get a forced photo taken. This would later result in awkward looking photos which they will try to sell you at ridiculous prices.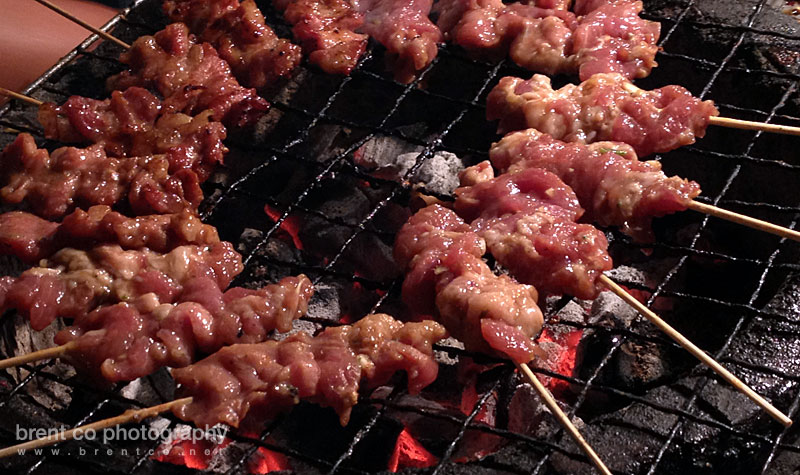 Back to the food, the sausages were nicely seasoned and had a nice and juicy texture. I liked the skewered pork better, they were pretty similar to the neighborhood pork BBQ I used to buy. The flavor was just on the sweeter side, though. Both cost 10-Baht each.
Street food in Bangkok is patronized very much by locals and tourists alike. It's an Asian thing and it might be strange at first, but it is pretty clean and safe. And I've seen how they even wash up the floor before they leave. I've yet to see something like that in Manila.