How bad do we want to eat in a restaurant? Would you consider lining up for up to an hour just for a table? We did this recently at the newly opened Crystal Jade La Mian Xiao Long Bao at V-Mall in Greenhills.
For those who don't know what Crystal Jade is, it was started in Singapore some nineteen years ago that now has restaurants from Fine Chinese Dining to Chinese Breads in different Asian countries. It recently made its way to Manila to tickle the taste buds of Filipino customers with some Casual 'Lanzhou' handmade noodles, Shanghai favorites and Northern Chinese Dishes.
Seeing the multitudes lining up outside this restaurant for several weeks already got our taste buds curious as to how good this restaurant really is. So the foodie family that we are, decided to give the place a try for ourselves one Saturday night. And waited we did for about 45-50 minutes just to get a table.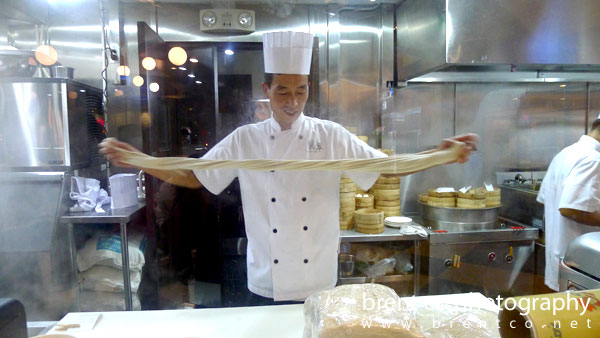 There is definitely an art to making hand-pulled noodles (La Mian) and this authentic Chinese chef specializes in this as seen through the open kitchen window panes of Crystal Jade Manila.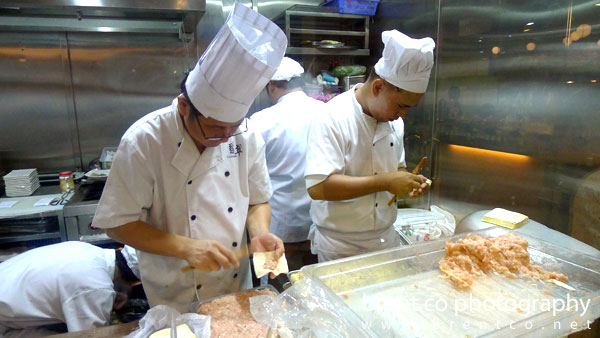 Unfortunately, I wasn't able to see them wrapping the Xiao Long Bao. Instead I was able to snap the chefs wrapping some dumplings.
One of the main events – the Xiao Long Bao, which didn't live up to our expectations as the wrapper was too thick. The one we had in Eat Well a month ago was actually better.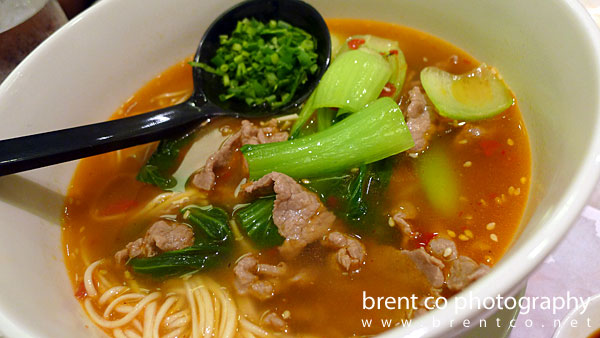 The Xiao Long Bao can be excused after having their La Mian where the noodles had the right amount of texture and firmness, the Spicy Beef soup wasn't as hot as I feared it might have been which was good for me.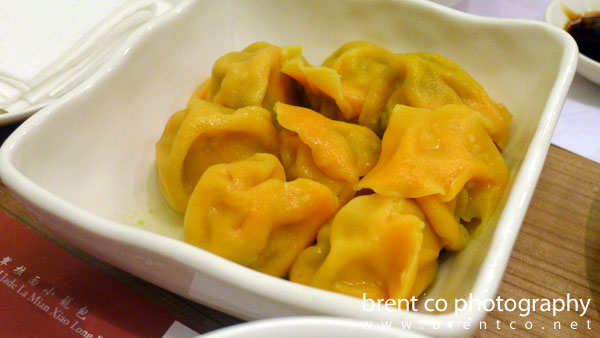 Our accidental hero. A miscommunicated order which was supposed to be stir fried green beans with minced pork. It was the first to arrive and was actually quite a surprise as it turned out to be a good dish.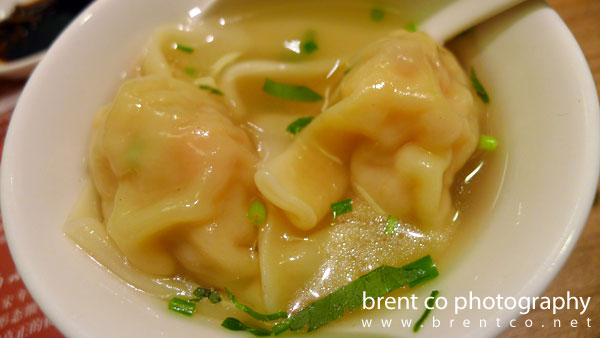 Another good story to tell was the delectable shrimp wontons which was cooked to perfection and had a bit of broth inside as you bite into it.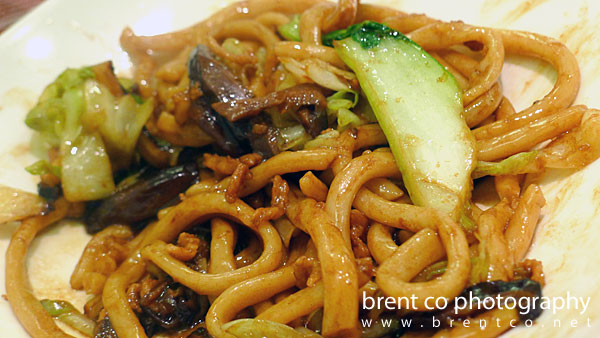 This looked good on the menu, so I decided to order it. And right I was as it was very tasty and the noodles were cooked to the right firmness.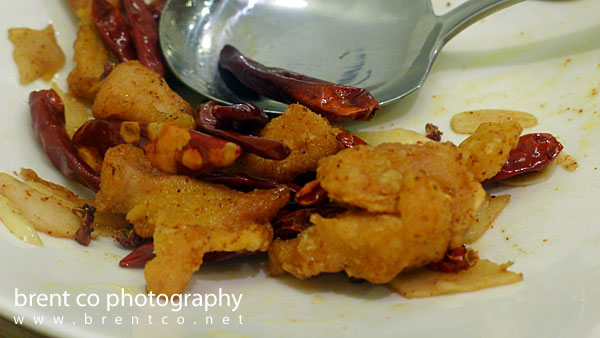 Deep fried to perfection and season with chili powder, angry looking chilis which I dared not try, and some unknown spice which numbed my tongue after biting through it. I liked this dish too, it was just right for me.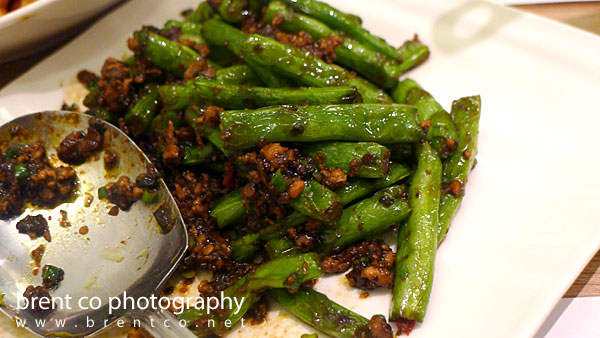 Will the real green bean order please stand up. Now this was what we meant to order and it was really good even if it was the last dish to arrive as a finishing touch to our rather heavy meal.
Overall, it was a good experience, the food we ordered was pretty good but definitely not worth lining up an hour for.