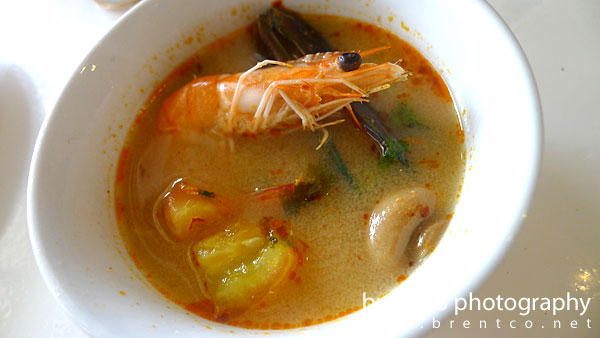 I have passed by Thai Dara for several times on the way home already. I thought it was one of those "Thai" restaurants with poorly cooked sorry excuse for a Thai restaurant types. But one curious night, B and I decided to try this place out, and it turned out to be one of the best restaurant experiments we've ever had.
Its an authentic Bangkok Street Food style restaurant opened by Thai Chef James that serves some popular Thai dishes. The word Dara means "star" in Thai language, a star of a find indeed it was. It is a hole in the wall looking restaurant from the outside located along Granada Street beside Happy Valley Chinese Restaurant and a stone's throw away from the popular Mien San Taiwanese noodle house.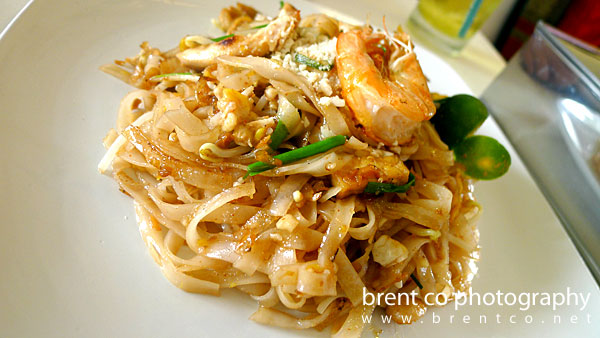 For our first visit, we tried the Thai staple, "Pad Thai" which is fried noodles with chicken, tofu, beansprouts and SHRIMP. I specifically put emphasis on shrimp because there is literally only one shrimp on their Pad Thai which is reasonably priced at Php199. We also tried their deliciously prepared Tom Yum Soup with seafood. Having relatively normal tongues, we decided to have it in the mild version, which turned out to be a good choice as it just had the right amount of kick. Tom Yum in simple Filipino terms would be a spicy version of Pinoy Sinigang because it is also a bit tangy. Another good buy at Php229.
After our successful food trip to Thai Dara, we decided we'd go back and try their other dishes definitely.
Return we did, as we just had lunch there today as we took my Granny there because she wanted Thai food. It was a bit of a climb going up their two steps for someone old. But definitely worth the climb as they definitely lived up to the expectation even on the second visit.
Today, we added some more items to our order list aside from Tom Yum and Pad Thai, which she loved and even commented as being better than the one they served in Benjarong over at Dusit Hotel. We ordered Tamarind Fish, Pandan Chicken and Crab Fried Rice.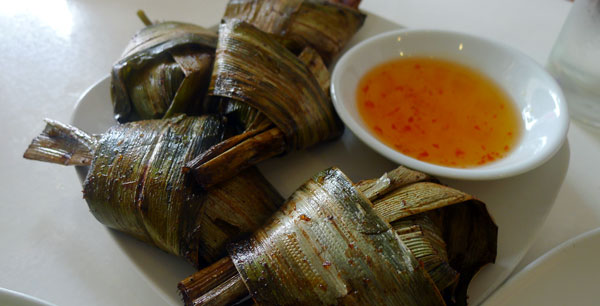 The Pandan Chicken was nicely marinated and cooked exactly to the right tenderness and went well with its sweet dipping sauce.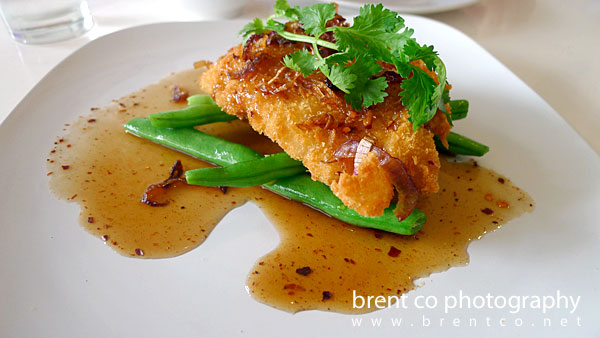 The Tamarind Fish was fried to perfection and was the best plated dish as it sat on string beans over the sweet and tangy tamarind sauce.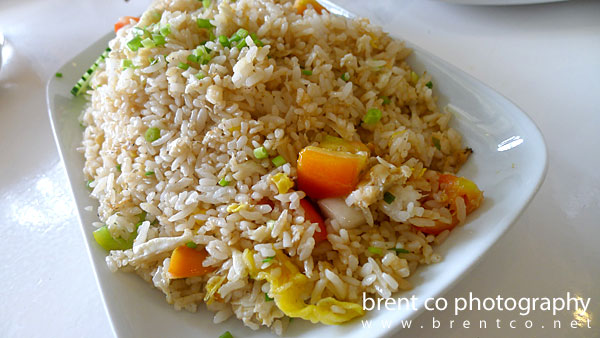 The Crab Fried Rice is a unique variation of the usual Thai Fried Rice with beef, chicken or pork. And it was quite flavorful. We had to bring it home though as we ordered too much starch having Pad Thai as well.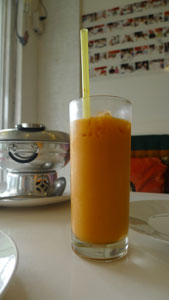 Their Thai Iced Tea is one of the best versions I've tried locally. The last time I tried the one at Som's it tasted like some bad chemical concoction, prompting us never to return to that place again.
Overall the restaurant is nice place to eat in, its clean, well priced, and the service is fantastic with the friendly and attentive waiters.