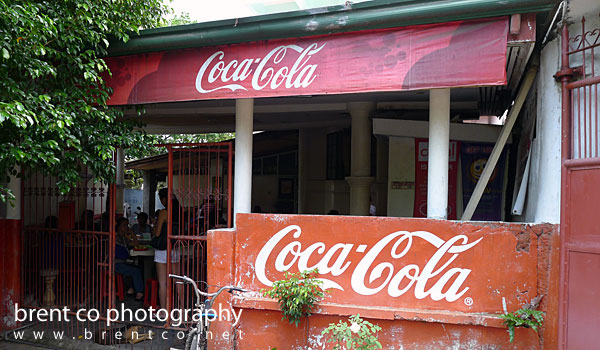 Recognizable only by the Coca Cola livery and sign outside, this literally hole-in-the-wall eatery in Cebu is definitely on top of my places to eat at list. It has been a while since my first visit to the place. The place only known to locals, for obvious reasons serves the best fried native chicken and ngohiong I've ever tasted.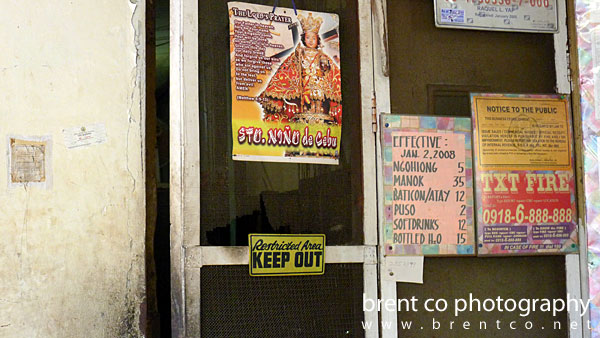 The only form of identification the place has. It is registered to a certain Raquel Yap. The menu is very simple – Ngohiong, Manok (chicken), Baticon/Atay (liver and gizzard), Puso, Softdrink and Bottled Water.  The mysterious door with the "KEEP OUT" sign leads to where the food is secretly prepared.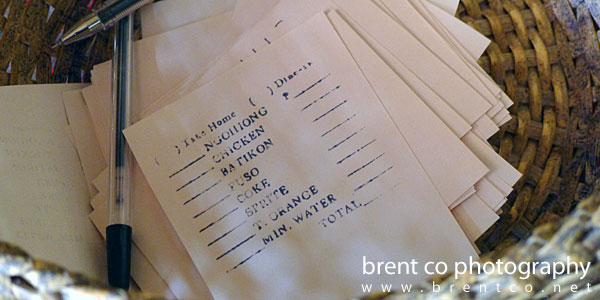 You basically tick your orders on the order slips and wait for about 30-minutes for your order to arrive smoking hot. (This is a not a place to go to if you are in a hurry or really starving, but definitely worth the wait.)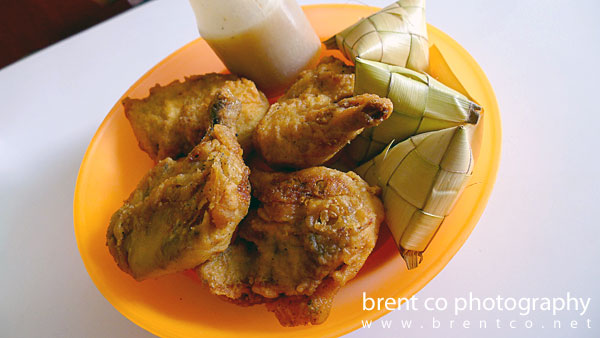 Here's the first batch of our order consisting of fried Native Chicken and our share of Puso.
Puso (hanging rice) is a dish originating from the province of Cebu in the Philippines, a local form of the Ketupat found in other parts of the Malay world. It consists of rice wrapped in coco leaves which is then boiled. It is served by slicing the coco leaves in half exposing the rice. Puso rice pieces are strung together and servers just cut them off and slice them in half for serving, hence the term "hanging rice". (taken from Tingog Cebu)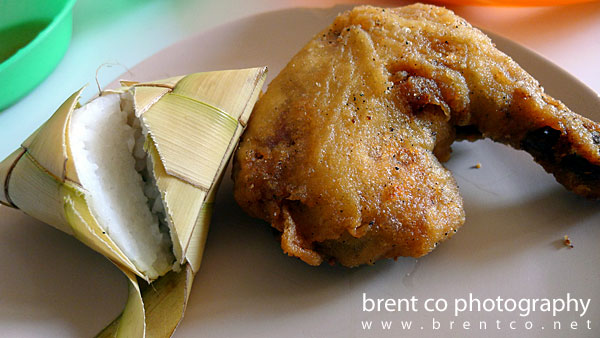 My plate of fried chicken leg and Puso
Cebu's famous fried Ngohiong. Don't really know what it really is, as Ngohiong literally means "five fragrant spices" in Chinese Fookien dialect. So all we know is it has five spice powder and its of Chinese origin. Its quite similar to Kikiam actually. Here's a recipe I found on the net. You dip in in a spicy mystery gravy like sauce which gets spicier and spicier as you eat more.
I don't really know how to go to this place. All I know is its located in Guadalupe. I just asked my friend to have the driver take me there. They are open from 7am until 2pm. This place is really a must visit for hardcore foodies. For the non-adventurous types, maybe have a friend ask his driver or messenger to buy some instead.