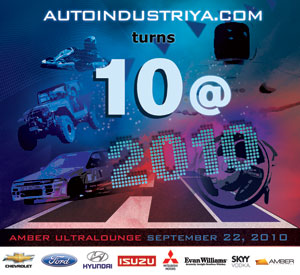 We actually made it. Never in our wildest thoughts did we ever think that our fun project would end up going this far. That is me and my business partner Benj Ngo.
I would like to take the time to thank our current and former team members who have helped us go through the years. They are: Raymond Young, Gautam Dadlani, Giby Yalung, Jude Morte, Vince Pornelos, Inigo Roces, Tito Hermoso, Dean Ang and Sel Lim.
To our Drift Team manager and drivers Ric Wee and Jason Choachuy, thank you so much and keep up the good work. We will get that championship!
Thanks also goes out to our industry friends from the manufacturers and the aftermarket. Without you believing in us and supporting us, we would never get this far.
Of course last but not the least, our loyal visitors; you people are who we work for. Because we want you to have the best automotive online experience.
Here we are, ten years old and looking forward to many more years on the information superhighway.