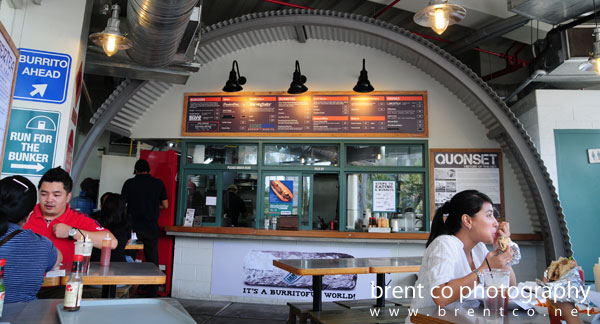 I've been quite curious about Army Navy for quite some time now after seeing its stores in different places. Just really never got the chance to try it out. I finally got to try the place out in Alabang last week after making a quick visit to Bridgestone Tire Center Alabang at the Commerce Center.
The place gets its inspiration from US military mess halls and the design of the place is centered on a Quonset hut open kitchen where you can see the staff preparing your orders.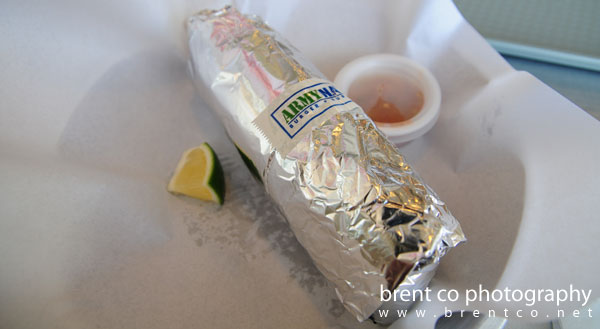 I initially set my eyes on the Bully Boy Burger, but being on a self imposed diet, I decided to have a Steak Burrito instead. It was served wrapped in foil on a metal container (very military like).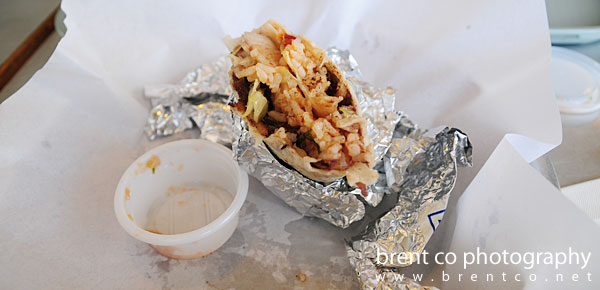 Its not the authentic Mexican fare but more of the run-of-the-mill American fast food Burrito. It wasn't bad, but it wasn't something to rave about either. It satisfied my hunger but didn't leave my taste buds craving for more. The place definitely gets points for its cool concept. Will I go back? Maybe to try their burgers.